About Synhelion
Synhelion uses the power of the sun to decarbonize transportation. We produce solar jet fuel, diesel, and gasoline, which can directly replace fossil fuels. Our sustainable solar fuels are carbon-neutral as they only emit as much CO2 as went into their production. They are fully compatible with existing global fuel infrastructure and offer the most economically viable, efficient, scalable, and environmentally friendly solution for clean, long-distance transportation.
Our technology reduces CO2 emissions in multiple transportation sectors. It also supports the decarbonization of industries that require high-temperature process heat such as cement manufacturing.
We work with solar heat because it is the cheapest renewable energy. It's abundantly available and broadly distributed around the world. To turn sunlight into fuel, we have developed four innovation fronts: heliostats, a solar receiver, a thermochemical reactor, and thermal energy storage.
We use the sun's radiation directly by reflecting it with a mirror field (heliostats) and concentrating it onto our solar receiver. Our precise control technology focuses the heliostats to minimize optical losses and optimize the use of space and material resources. The heliostats are slightly curved to increase solar concentration and are specially designed to be coupled with our solar receiver.
The solar receiver converts solar radiation into process heat beyond 1'500°C, making it possible to drive industrial processes such as fuel production and cement manufacturing with solar heat for the first time.
Our thermochemical reactor technology can process a variety of feedstocks into carbon-neutral solar fuels: from RED II certified biogenic methane of biowaste origin to CO2 from Direct Air Capture. As we're capable of working with different CO2 sources, our technology is adaptable to the dynamic and varied global market conditions that will characterize the coming decades.
The solar heat generated during the day can be stored by our inexpensive thermal energy storage, enabling round-the-clock fuel production and making our solar fuel plants self-sufficient and independent from electrical grid infrastructure.
Self-contained plants that operate independently from electrical grid infrastructure make our technology quickly and broadly scalable worldwide. We are currently building DAWN, the world's first industrial facility for the production of carbon-neutral solar fuel in Jülich, Germany. The commissioning of DAWN is scheduled for the end of 2023. We plan to commission the first commercial production facility in Spain by 2025.
By 2030, we are targeting a production cost below EUR 1 per liter and a commercial production capacity of 875 million liters of fuel per year. This volume corresponds to about half of Switzerland's jet fuel demand. We plan to ramp up production capacity to produce 50 billion liters of solar fuel annually by 2040, enough to cover about half of European jet fuel demand.
We believe in a globalized world, where people enjoy the freedom to travel sustainably and cultivate personal and professional relationships. As liquid fuels continue to be needed for travel, transportation, and freight, we need to shift to sustainable, cleaner alternatives. Our solar fuels contribute to improved global energy security and independence from fossil fuel sources. They close the carbon cycle and drive a world connected by clean, sustainable transportation.

Find answers to frequently asked questions.
Find the German version here.
Our roadmap
Synhelion at a glance
2016
Founding year
ETH Zurich
Origin
3
Countries
40
Employees
12
Patent families
CHF 60 M
Funding
1'500°C+
Process heat
700'000 t
Annual fuel production by 2030
Measurements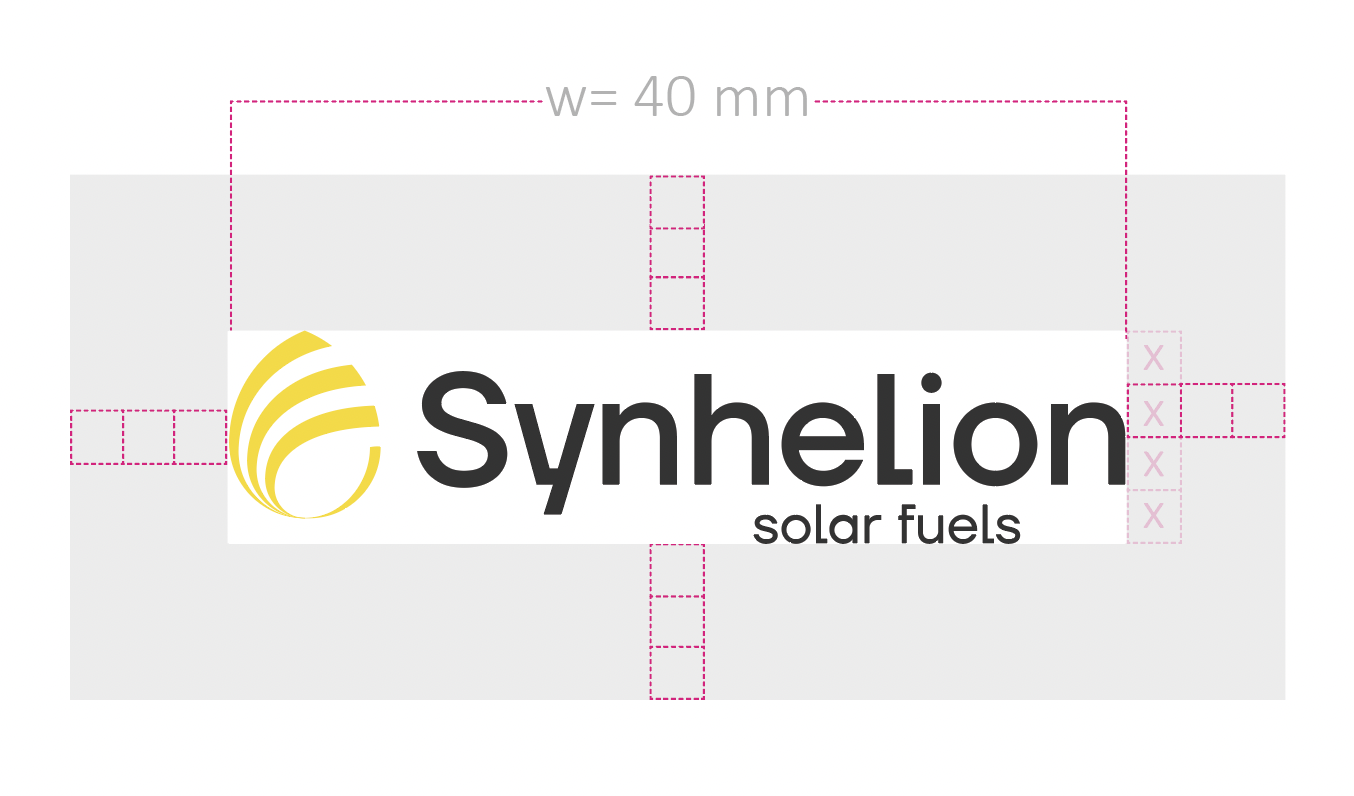 Minimum spacing
w = 40 mm
h = 9,5 mm
Protected space around logo
3× (increases proportionally)